Business & Finance
Game companies see growth during COVID-19 despite lack of government support
記者:Zhu Zijin Cora 朱子槿

編輯:談 巧童

2020-12-07 12:34:54
Parsue Choi Ying-tung is developing his game team. During the pandemic, the 43-year-old indie game developer and illustrator has launched two mini-games, one of which was selected  by game website simmer.io as "Editor's Choice" for its popularity and high quality.
"Now is the best time for game developing," he said.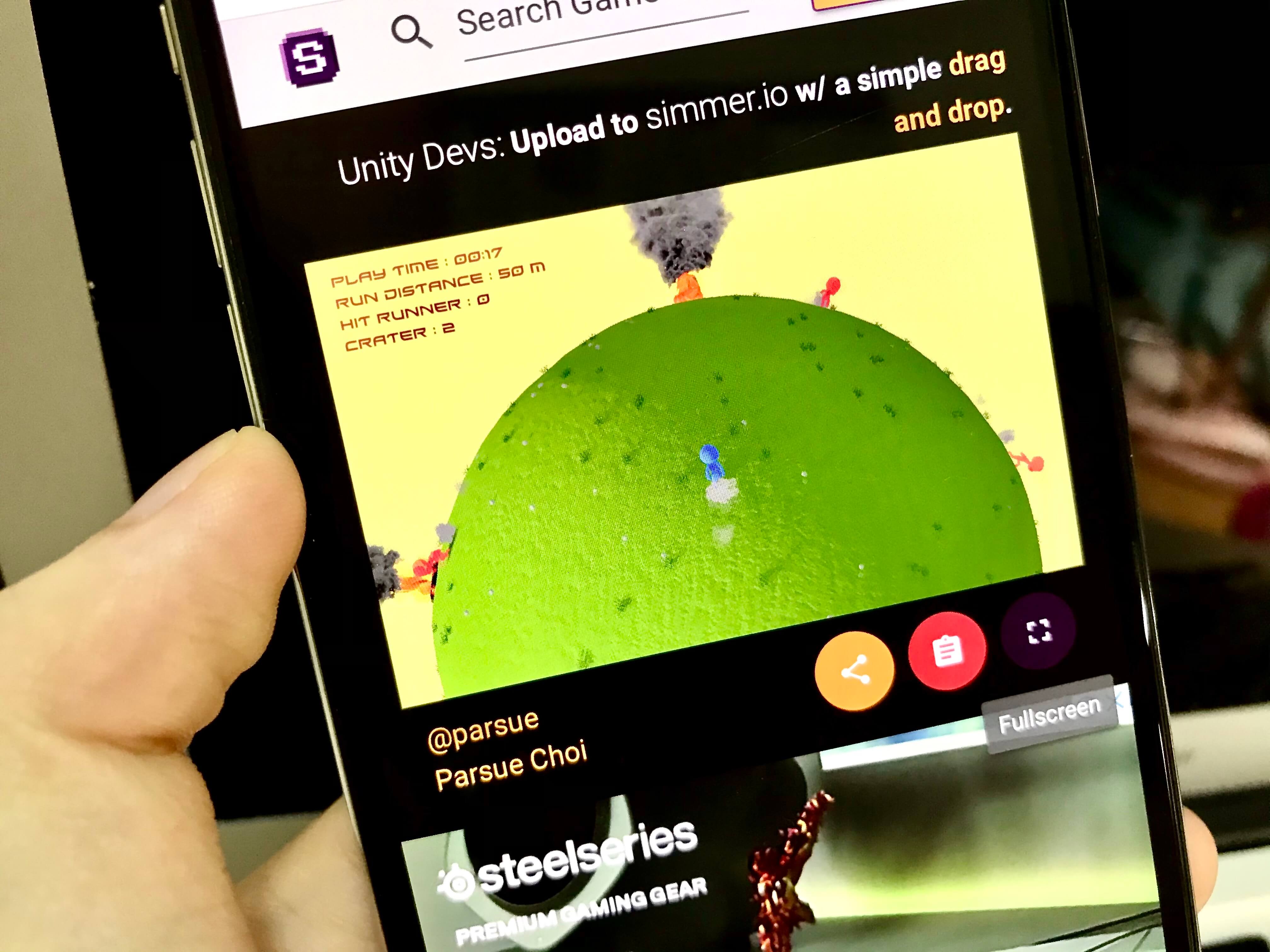 Mr Choi is one of the many local indie game developers who see business opportunities during the pandemic to gain revenues and promote future growth as COVID-19 is making people spend more time at home. 
"The current economic downturn actually is an advantage for games. Now the economy is bad, many people have more free time (to play games)," he said. 
Mr Choi also said people who play games usually already have spare money and have plans to pay. "So there's no difference. People who used to play games will still play, and they'll play more," he added.
Hong Kong online game revenue was about HK$640 million in 2019, while mainland China gained nearly HK$342 billion revenue last year, according to data provider Statista.
The global game market, including mobile and PC games, is expected to reach $174.9 billion this year, increasing 19.6% year on year, according to data analysis company Newzoo. Mobile game revenues will grow 25.6% from the previous year, accounting for nearly half of the global market.
Meanwhile, Hong Kong saw its fifth straight quarterly contraction of GDP shrinking 3.5% in real terms in the third quarter compared with the same period last year. The unemployment rate hit 6.4% between August and October, remaining at the highest level in nearly 16 years.
"Overall, the local game industry is growing during the pandemic," said Philip Lau Ka-sing, 28, founder of Hong Kong Game Developer Alliance and a local indie game company Anxious Otter Games Ltd. "Because most people were stuck at home and bought less stuff outside, they had more money to spend on games."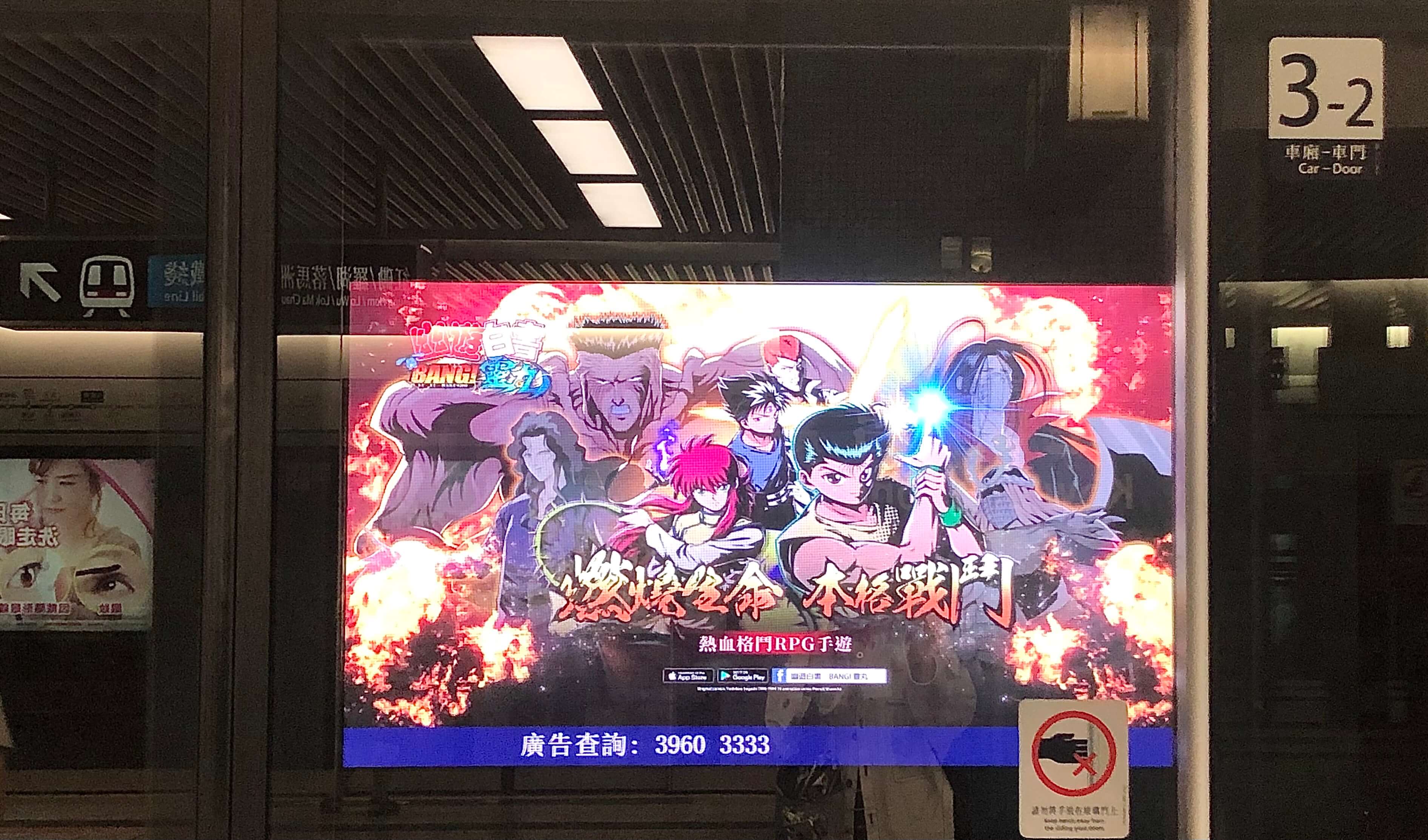 With 11 to 12 members, Lau's company has seen revenues increase to over HK$10 million this year. In general, a small and medium-sized local game company will make HK$4 million per year on average. Most of the local game companies are of small size with seven to eight members, Mr Lau said.
Founded in 2017, Hong Kong Game Developer Alliance gathered around 110 local game companies on different platforms including mobile, PC, Virtual Reality and Artificial Reality. Most local companies are developing mobile games. There are nearly 1,400 local mobile game publishers on Google Play, according to data analysis company 42 Matters.
Despite more people spending time on mobile games with overall download numbers increased 10 to 20%, they are less willing to pay considering the future uncertainty, the South China Morning Post said in April. There are local game companies with a revenue drop of 5 to 15% during the pandemic, the Post reported.
"We've revised down our revenue expectation recently," said Mr Lau. "As people are getting used to the pandemic, they now go outside more often. And the global economy isn't good, people's disposable income has decreased. They'll have less money spending on games." 
The game charging mode is also a consideration, said Mr Choi whose game is free for download, but players need to pay real money to purchase equipment in the game. "People are more willing to spend a little amount of money every month in the game. Many people think it isn't cost-effective to pay a large amount of money to buy a game," he said.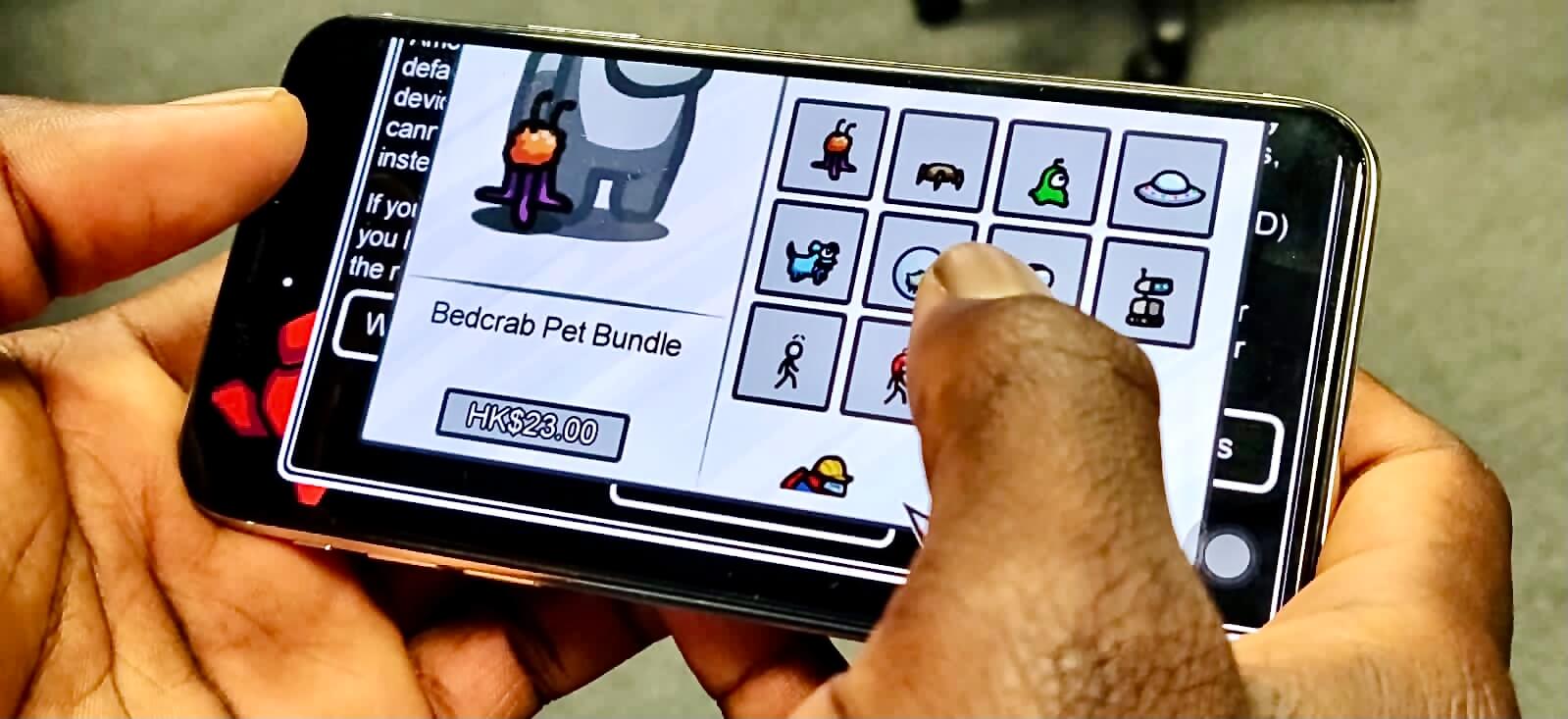 Prices of paid games can vary from HK$80 to HK$500, Mr Choi said.
In Hong Kong,  57% of mobile game companies adopt in-app payment to gain revenue this year, more than double of the global average 21%, according to 42 Matters.
Arnold Chan Yu-hin, a 28-year-old co-founder of Gamestry Lab, said revenues from paid computer games remain almost the same during the pandemic, and other businesses such as offline events and game designing for other firms have been affected due to social distancing rules. 
"It (COVID-19) happened to give us a chance to try new ways to make revenues," said Mr Chan, whose team has recently launched a free mobile game, which generates revenue on advertisements.
Game developers make money in two ways. One is by charging for games, and people need to pay to download the game. Another is through placing advertisements in free games. Players can download the game directly, while the game developers make a profit by advertisements on the platform or by in-app billing, Mr Chan said.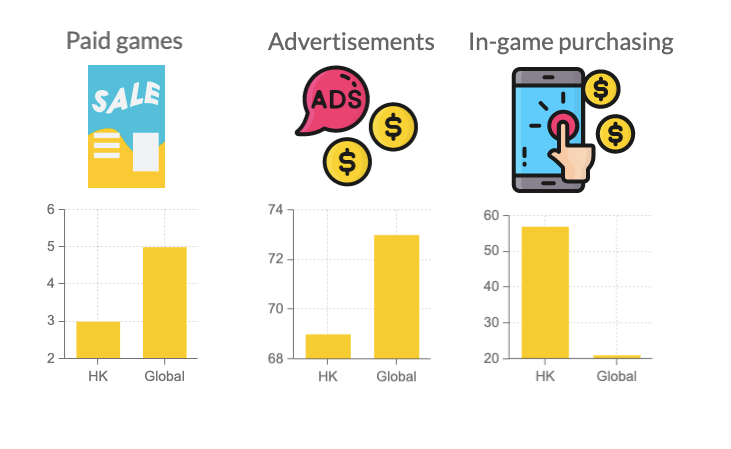 "No matter if the economy is bad or not, the Hong Kong game industry hasn't matured yet," Mr Choi, the indie game developer, said. "It lacks the completed ecosystem." 
Local game developers are competing with companies around the world. With the high cost of salary, lack of investment and game design talents, several local game firms said that Hong Kong game companies lack competitiveness compared to other places. 
The government has recently sponsored the Hong Kong Digital Entertainment Association to launch the second Hong Kong Game Enhancement and Promotion Scheme. The scheme will offer selected companies HK$400,000-500,000 for new game promotion.  
Josepher Hung, 35, founder of indie game company Simplist has been elected in the scheme. "We haven't spent money on marketing so far. This time we'll use this additional money to do promotion," he said.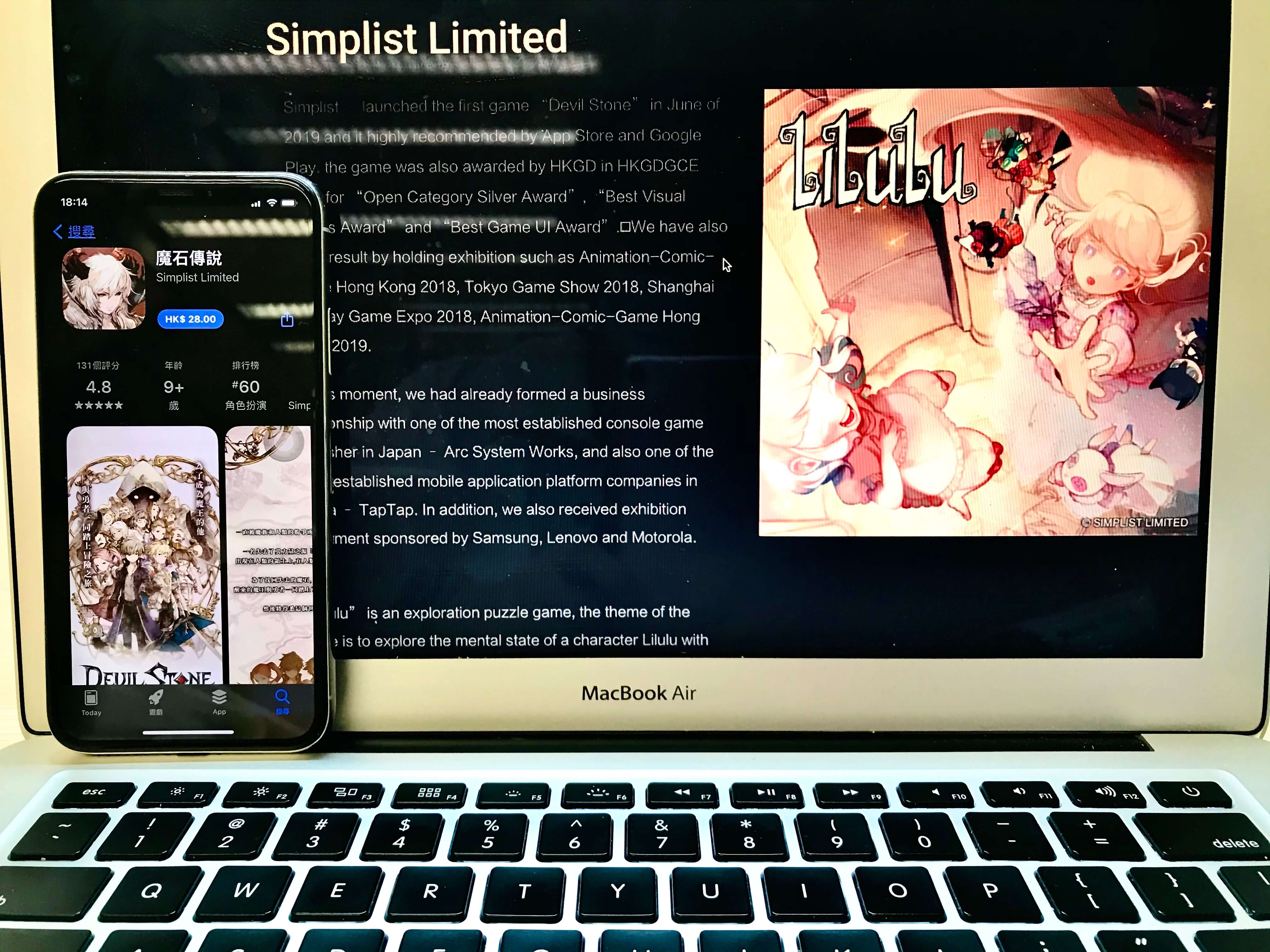 In order to improve local game quality and profitability, the scheme will select twelve game start-ups, and provide them with mentor guidance, training programmes, technical resources and subsidies for marketing campaigns.  
However, Mr Choi, who did not join the scheme, is sceptical about the effectiveness of the scheme. "Only a limited number of companies can benefit from the promoting programme, and there are many limitations when companies apply," he said. 
"The government is paying more attention to the game industry as it has developed well in the past few years," said Mr Lau, founder of Hong Kong Game Developer Alliance. "It means there's still a future of developing games in Hong Kong, but the government didn't put much effort into it. We hope the government will provide more help in the future."